About
Welcome to Wolfberry Press
Mission and Philosophy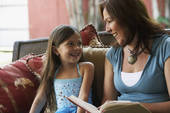 ©Wolfberry Press is a family-owned enterprise that aims to enhance the reading experience for young learners.  When we encourage our children to read, we hope that they will become avid readers. We also hope that they will become thinking readers who show a deep understanding of the craft of writing that beautiful piece of fiction and of the issues explored. With this in mind, ©Wolfberry Press study guides pursue both the socratic method of questioning and delight-directed learning.
Socratic questioning involves asking a series of questions to the learner to facilitate an in-depth exploration of the text.  It is systematic in nature and probes the learner's understanding of what has been read.  In short,  socratic questioning nurtures a critical reading of the text or story, therefore developing both the passionate and thinking reader.
Questions range from easy recall questions such as, " Where did this event take place?" to higher-order questions that require the learner to draw inferences such as, " If this character had been in a different situation, how differently would he have acted?"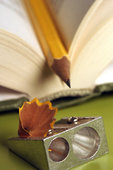 Our guides also celebrate delight-directed learning through its Creative Writing section of the guides. Here, the learner is given an assignment where she can mesh her imagination with her understanding of the story . For example, the Creative Writing assignment may ask her to retell the beginning of the story from another character's point of view. Or it may involve rewriting the a part of the story in another time and place!
Top